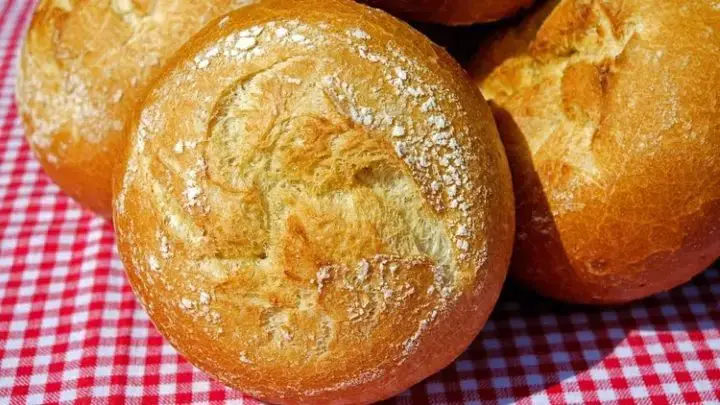 A Step-by-Step Guide on How to Make Peasant Bread
If you're planning on having bread with your meals on a regular basis, this recipe is perfect for you. When access to fresh bread is expensive, this is a great way to have this wonderful addition to most meals. Once you've made your own loaves a few times, your bread might be better than what you've been buying.
Peasant Bread requires no kneading or even yeast preparation.
If you can't get to the bakery or access to simple food supplies is disrupted, it's a good idea to store a 25-lbs bag of premium flour. Even with a shelflife of over a year, a family could have bread with every meal for over a month with one 25-lbs bag of flour.
Taking very little time to prepare and bake, here's the simplest bread recipe in the world.
Step 1. The core ingredient: yeast. Instant yeast can be whisked into the flour directly without any blooming or proofing of the yeast beforehand.
Here is an excellently packaged yeast SAF Instant Yeast.
If you want to stick to active-dry yeast, there are instructions in the recipe notes on how to do so.
Step 2. Whisk together flour, salt, sugar, and instant yeast.
Step 3. Add lukewarm water. Most bakers try to stay within 50-60% water. As there is a wide range of factors in the perfect amount of water, add water sparingly. Your target consistency is a wet, sticky dough ball.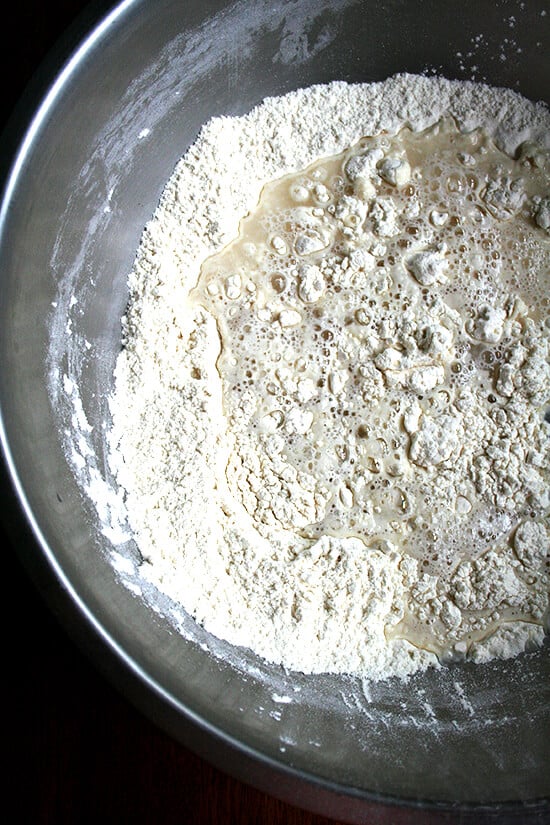 Step 4. Mix until you have your sticky dough ball. If it looks similar to the picture below, you're on your way to the simplest peasant bread ever.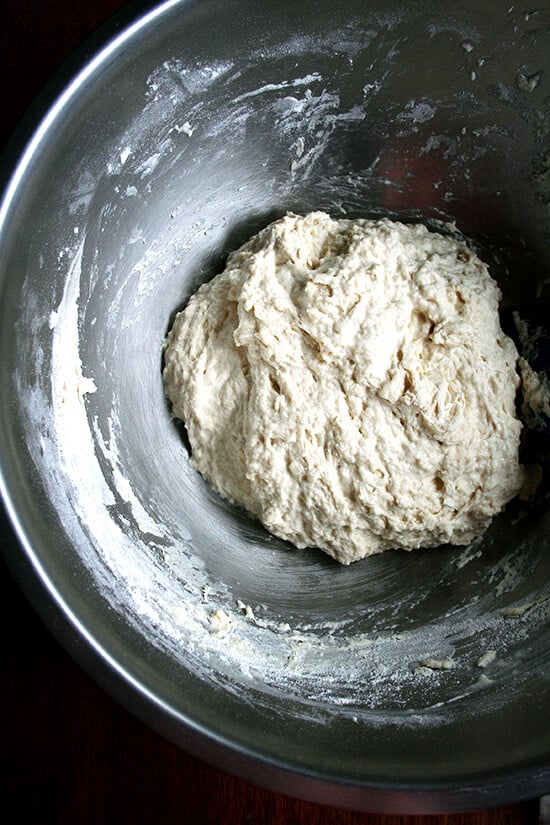 Step 5. Cover the bowl with a tea towel or plastic wrap and set it aside in a warm spot to rise for at least an hour. The longer it rises, the richer the flavor.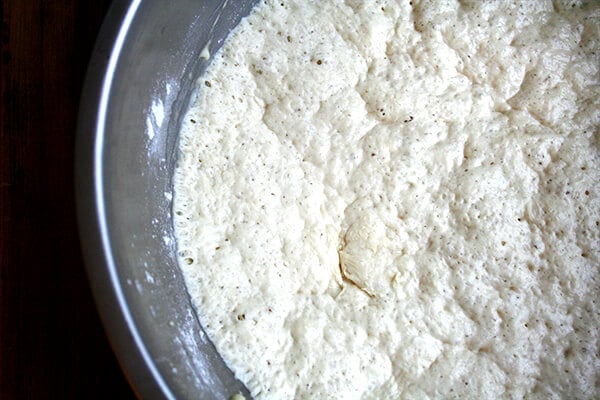 Step 6. Punch down the dough using two forks to create your air pockets in the bread. This makes for easier rising and better bread.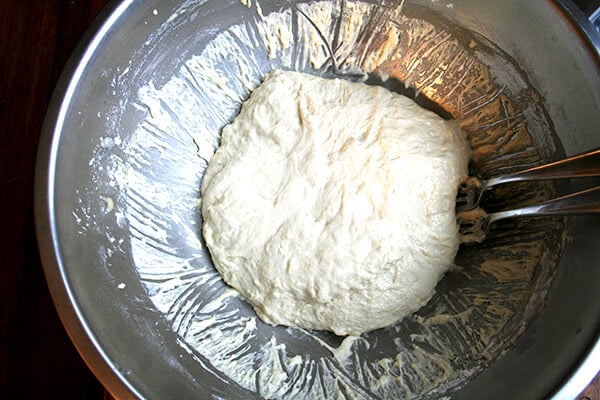 Step 7. Split the dough down the middle again using the two forks. You're always going to be making at least two loaves. If your dough balls are too big, you'll run into issues with consistent texture throughout your bread.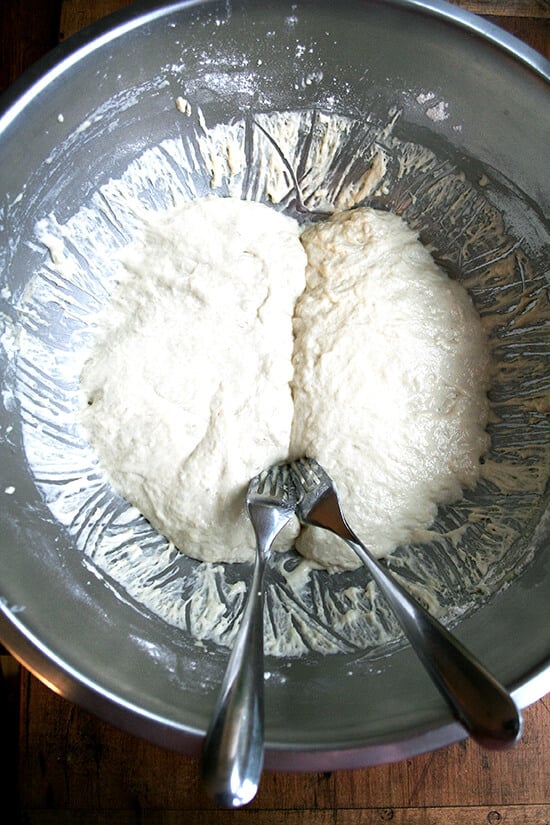 Note: Because this is a very wet, sticky dough, it must be baked in an oven-proof bowl.
The Pyrex 1L 322 size is preferred, but any similarly sized oven-proof bowl will work.
Step 8. Butter the insides of the bowls well. It will make sliding the bread out after baking easier.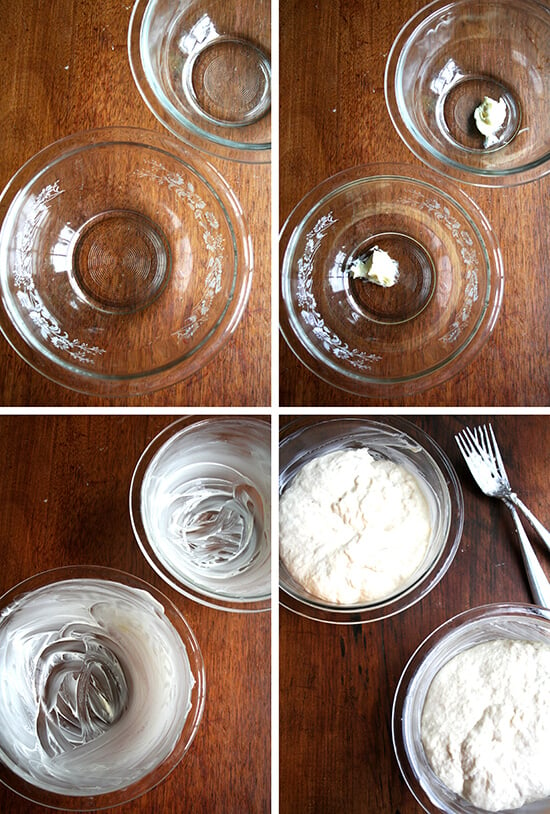 Step 9. Transfer half of the dough to each prepared bowl.
Step 10. Atop your oven, let the dough rise again until it crowns the rim of the bowl (about 30 minutes). After 15 minutes into the second yeast rising, preheat your oven to *350 degrees Fahrenheit.
*Recipes tend to vary in temperatures between 350-425 degrees Fahrenheit. Find the best temperature for the best bread crust and consistency you like. This is the baker's touch.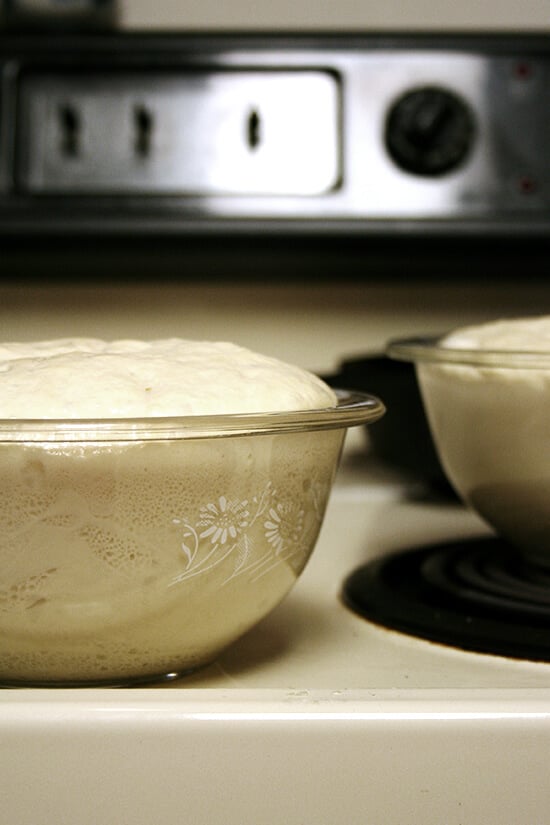 Step 11. Transfer the bowls to the oven to bake: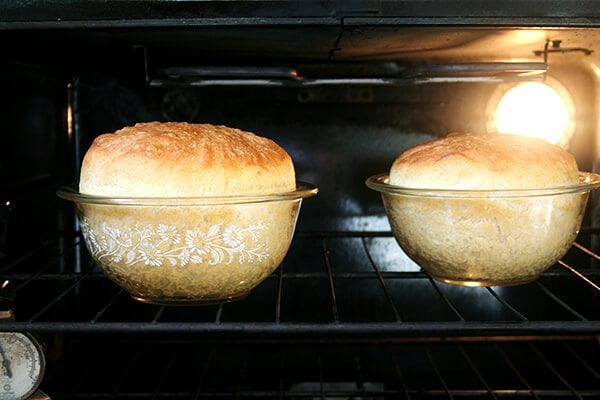 Step 12. Remove your bread from the oven and let the loaves stand on cooling racks until warm to the touch.
Slice, break apart, add your toppings, and enjoy!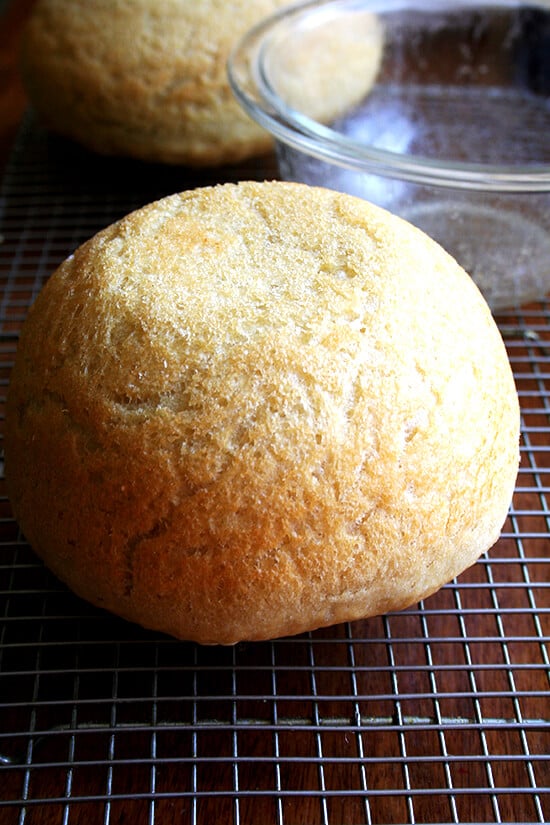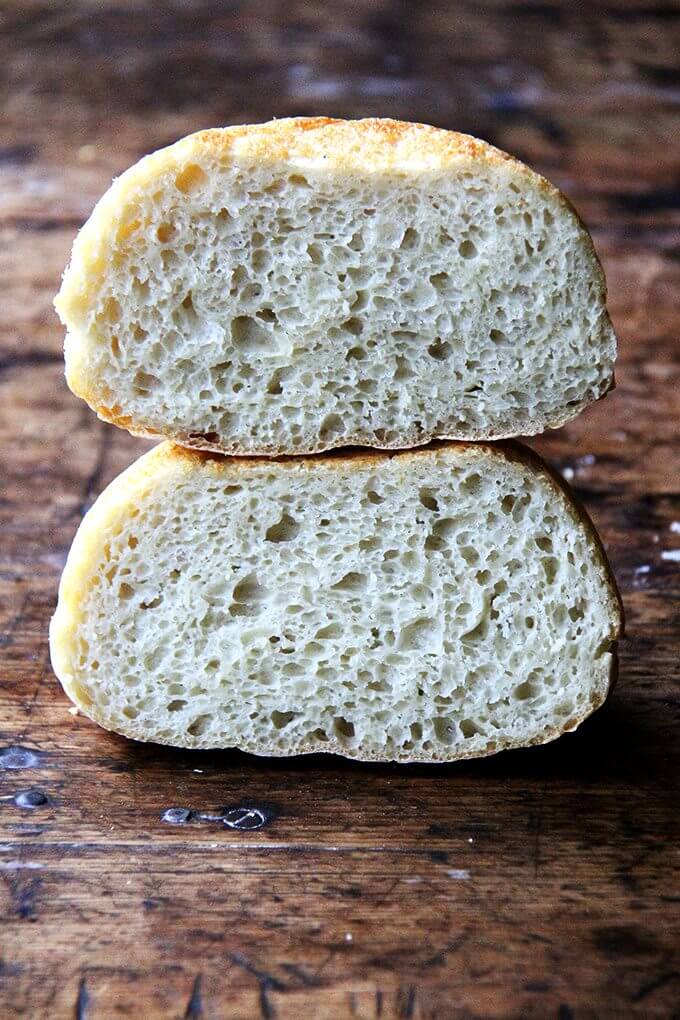 Homemade Peasant Bread is the best when it's freshly baked. It also makes for a wonderful toast the next morning. Homemade bread for your grilled cheese sandwiches is special. It's also our favorite bread to use for egg salad sandwiches and tuna salad.
"Always Be Ready" Max
Peasant Bread
The simplest bread recipe that requires no kneading. Used with instant self-rising yeast, preparation time is very fast.
Equipment
1 Oven

2 Ovensafe Pyrex Glass Bowls
Ingredients
4

cups

unbleached all-purpose or bread flour

2

tsp

kosher salt

2

cups

lukewarm water

made by mixing 1.5 cups cold water with 0.5 cup boiling water

2

tsp

sugar

2

tsp

SAF Instant Yeast

2

tbsp

butter

room temperature